"Becoming a leader is synonymous with becoming yourself. It is precisely that simple and it is also that difficult." –Warren Bennis
Who is a rich leader?
A leader is rich when she has treasures. Treasures of virtues, qualities, traits and principles. A rich leader is a successful leader. A rich leader is an Invisible leader. Her treasures are abundant as she carries with her always in her heart and mind! These treasures are part of her life. She nurtures and cultivates her treasures as she invests those in leadership and life.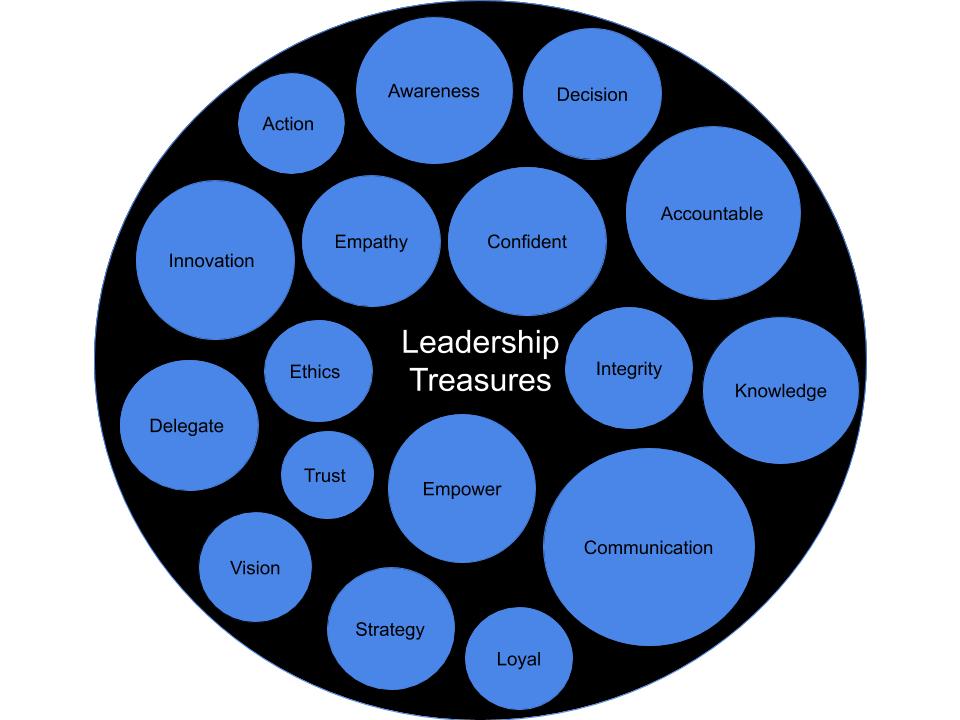 How can a rich leader make a difference with these treasures?
Accountability is not only what you do, but also what you do not do. "Responsibility equals accountability equals ownership. And a sense of ownership is the most powerful weapon a team or organization can have." – Pat Summitt.
A leader is reliable and responsible for her actions and decisions and she holds the team accountable but more importantly works together as a team to improve. A sense of responsibility within the team is passed down by the leader, which she creates with her own example.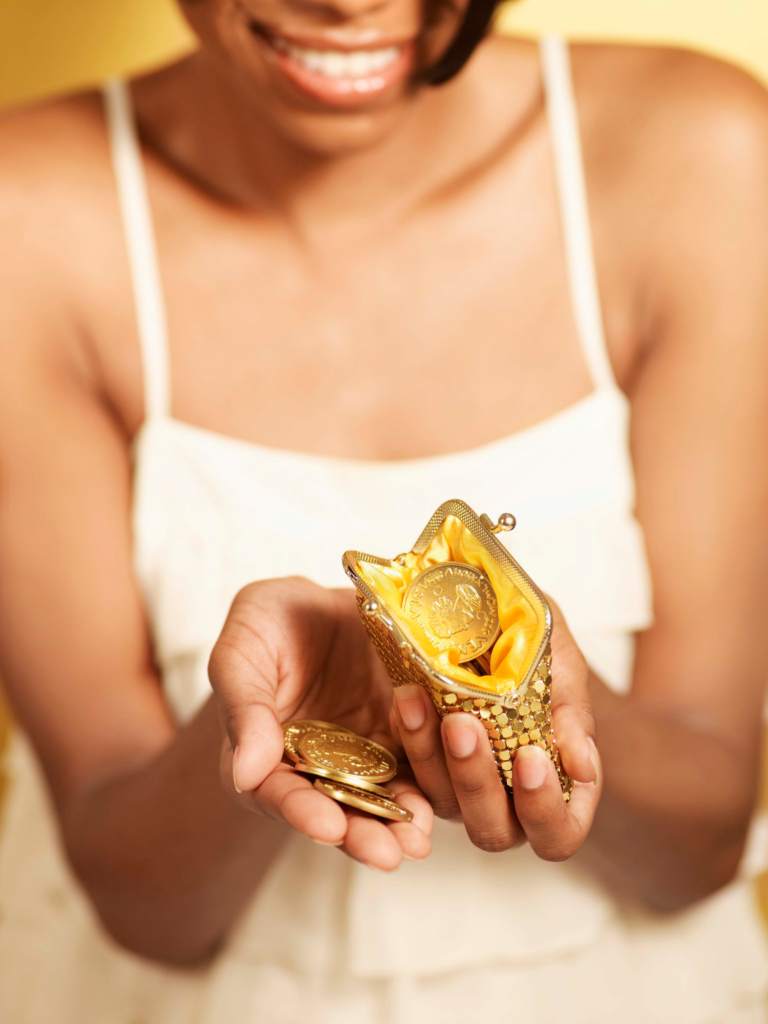 "Innovation distinguishes between a leader and a follower." – Steve Jobs. In order to get ahead in today's fast-paced world, a leader must be creative and innovative at the same time. An innovative leader encourages the team to produce creative ideas, products, and services.
A rich leader is a visionary leader. She has a vision and purpose. She not only visualizes the future for her but also shares her vision with her followers.
"Good business leaders create a vision, articulate the vision, passionately own the vision, and relentlessly drive it to completion." – Jack Welch, former CEO of General Electric. A rich leader transfers her vision to reality. She is committed to the goal and has a passion to be successful.
She sets a long term goal for the team and organization and helps to achieve that with the right strategy. She develops the ability to solve problems easily through her acumen and shrewdness.
She thrives to gain an understanding of the team's responsibility that is why she loves to upgrade her with various streams of knowledge. That gives her the power to Influence without Authority.
A rich leader is confident and resilient. She owns her decisions and qualities. She is confident to speak up for herself and her team. She owns her skills and truth. She is equally resilient during difficult times.
A successful leader delegates tasks. She connects with her team and identifies the right people to delegate by identifying their attitude and skills. She believes in collaborative approach as that is the key to success.
A rich leader empowers the team with all the resources and support they need to achieve the objective and give them a chance to bear the responsibility. She identifies the drive and fire within her team and develops that passion in the right direction. She motivates and influences her team to be successful. She wins the hearts of others with her ability to inspire others.
A leader is honest with her team and herself. She carries the highest level of integrity. She makes sure to have transparency within the team.
She gets respect from her team by being loyal to her team and goal. She thinks in the best interest of her team and carries humility towards her team.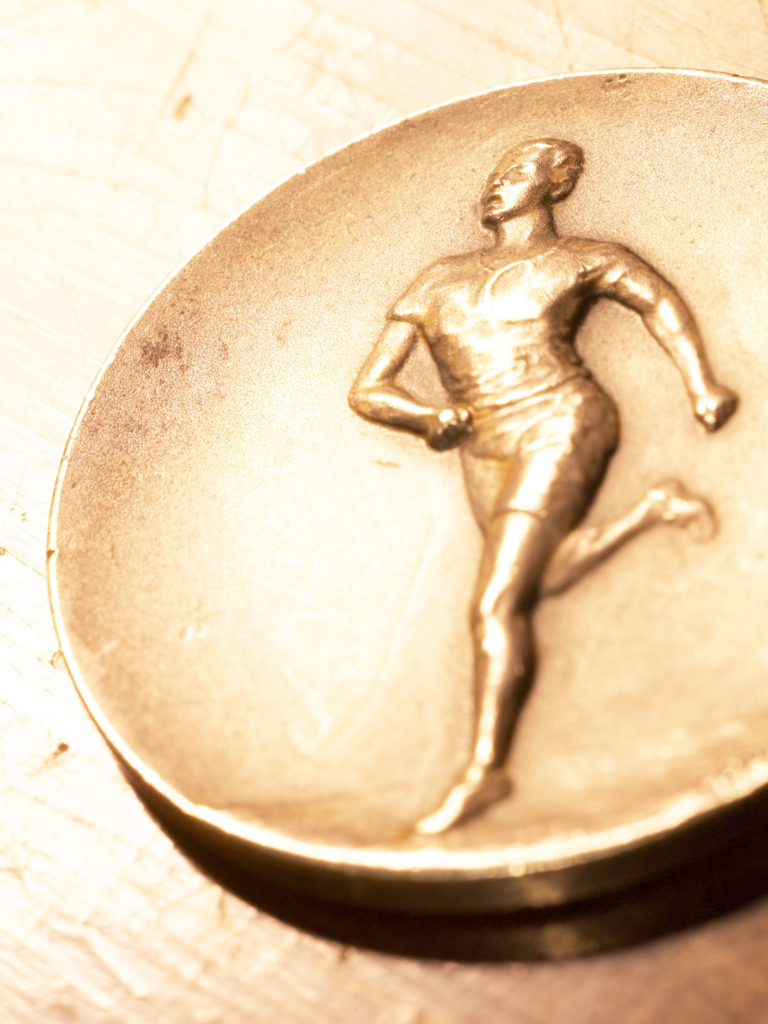 Leadership presence is not only critical for us as individuals but also has a ripple effect on those around us: the community we live in, and potentially the world. A rich leader is aware of her actions and communication. She observes, keeps patient, and is mindful of her and her team goals. She focuses on the big picture, and she practices focused mind and being responsive instead of reactive.
A rich leader is mindful of higher ethical standards while leveraging her power and decisions. Ethical leadership begins with an understanding of and commitment to a leader's core values. She is successful because she sticks to her values and core beliefs.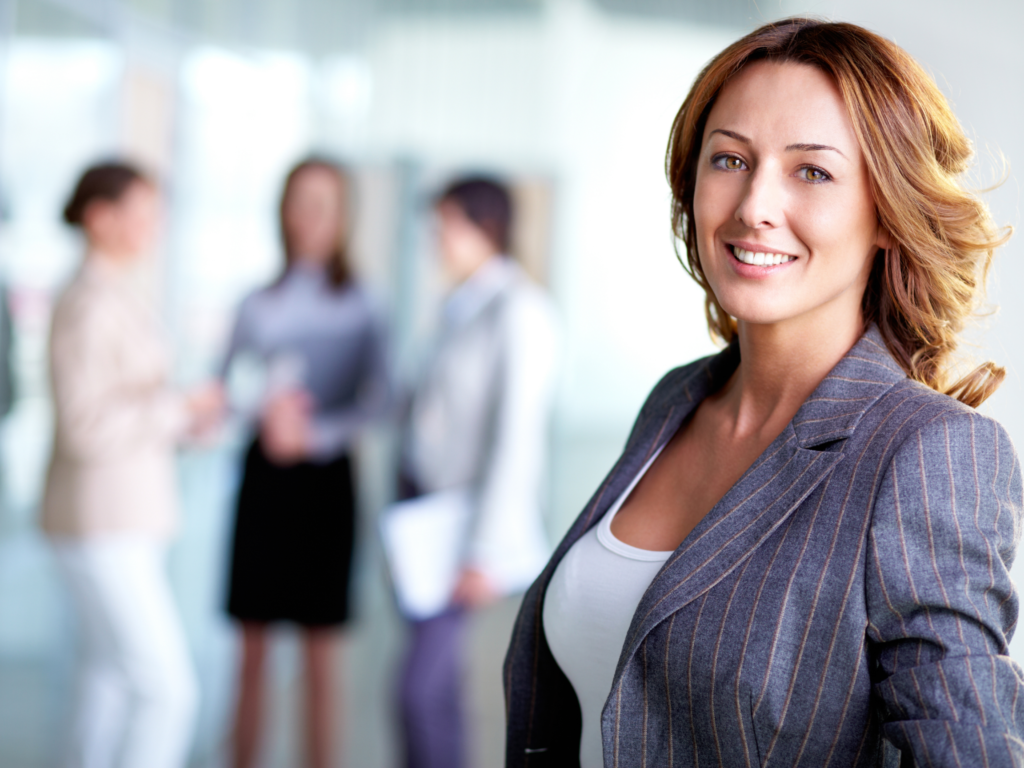 A rich leader chooses actions or inactions wisely. She does not just talk, but also acts towards the goal. She confirms alignment with the plan and stretches her comfort zone to make things happen. She is responsible for her words and promises.
A rich leader has the ability to make decisions and can make the right decisions at the right time by analyzing consequences. She involves and consults key stakeholders in decision making, and balances expectations.
A successful leader knows the importance of communication, which makes or breaks the team and goals. She clearly and concisely communicates her vision, strategy, and goal to the team and keeps communication channels open for the team to reach to her. She also makes sure to have adequate communication within the team.
Being a leader is an opportunity to help and serve other; not an opportunity to control and take advantage of power. A rich leader is emphatic with high emotional intelligence. She is kind and compassionate towards her team.
A rich leader is trustworthy and creates trust in the team. She focuses on solutions and not blame, and creates a healthy environment for everyone to prosper together and help each other.
Are you a rich leader? Do you have treasures? Do you share your treasures? Pass your treasures and that will grow!